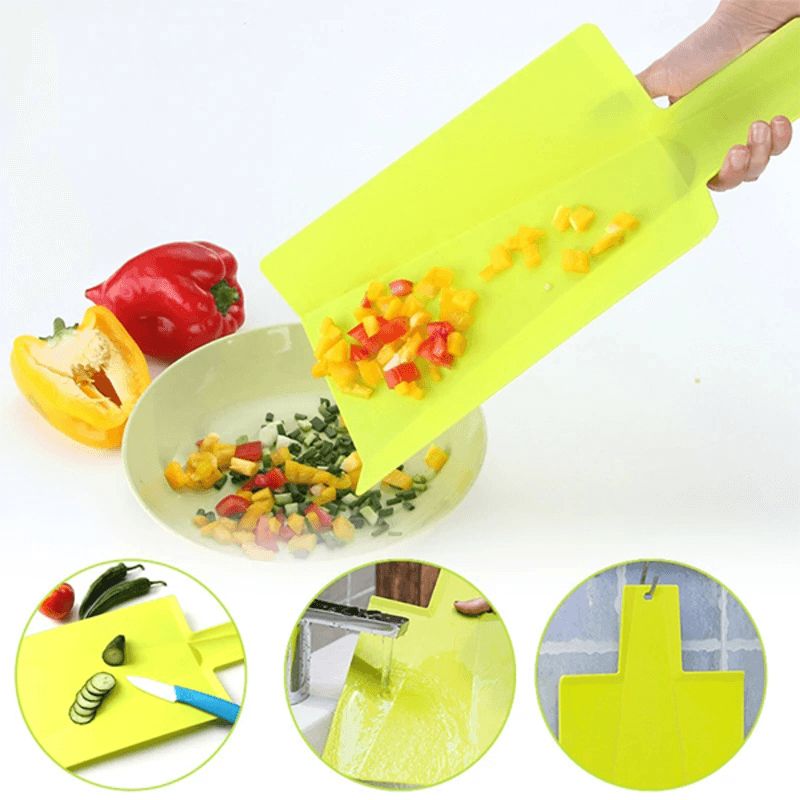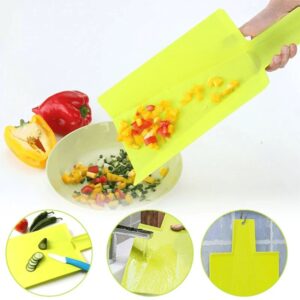 Highlights:
Get Rid of Mess All Around Your Chopping Board While Cutting Veggies or Fruits.
Our Foldable Chopping Board Prevent Mess with Its Foldable Flaps.
You Can Fold It to Transfer Cut Ingredients in Bowl.
Simply Squeeze Both Sides to Form a Chute.
Ideal To Keep Various Foods from Mixing Up.
It Is 100% BPA Free, Harmless & Non-Toxic.
Its Flexible Body Is Warp & Crack Resistant.