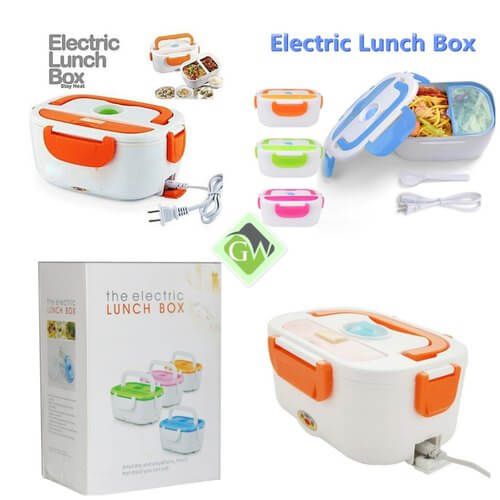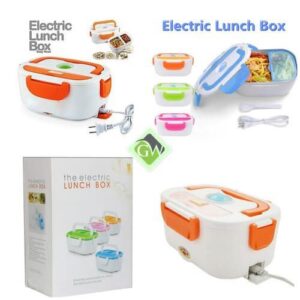 Highlights:
 Need Healthy, Fresh Hot Meal anytime, Anywhere? This Electric Lunch Box is for you
Feel it difficult to heat your lunch/Soup, while in office, school, travel or anywhere? Electric Lunch box will heat food easily.
This Lunch Box retain food's true taste, its aroma, and does not lose any nutrient.
No Need of Microwave.  This Lunch Box, keep food warm, heat food easily in 15-20 minutes.
Microwave makes meal dry. But this lunch box keeps meal in original condition.
Lightweight, Portable, and easily washable
Pre configured with Stylish Spoon.