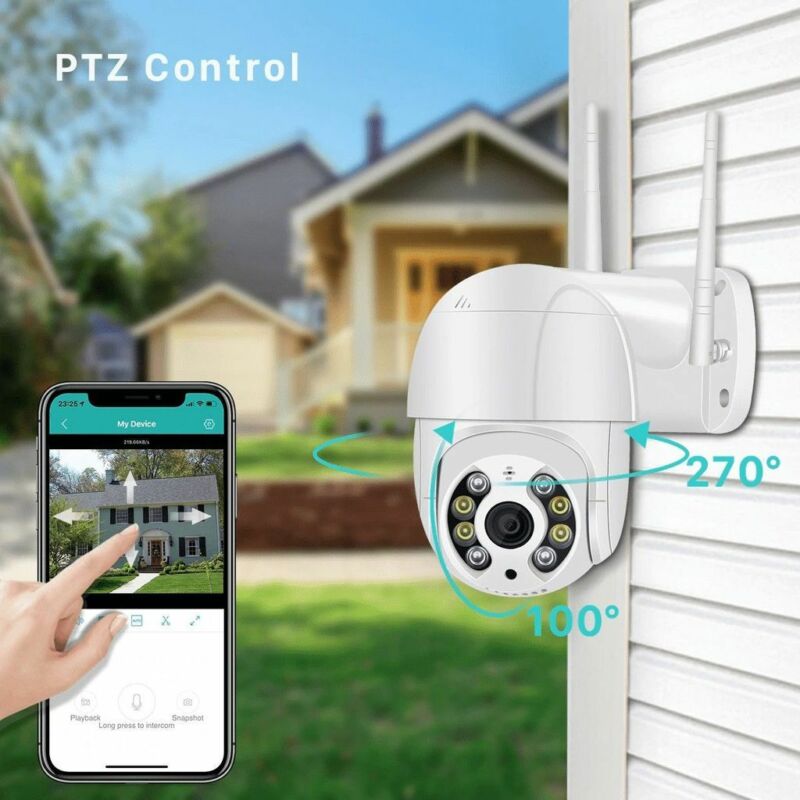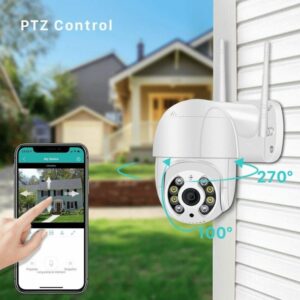 Highlights:
Need Security and safety of Home/office/shop?
This Camera is Security Watchman.
Phone Remote view: Watch Everything of home/office/shop on mobile from anywhere, any time
HD 1080P Resolution: High Definition image, Clear and fine images.
Video-Audio  Record: Can record the Video-audio recording in TF Crd
Motion Detection Alarm: The camera detects the moving person. Send an alarm message to the phone.
PTZ Control: Can use App to control the rotation angle of the gimbal and see the direction you want to see.
Two-Way Audio: Filter noise, clearer sound, real-time two-way speech, Easy to deal with various problems.
Waterproof: Durable Waterproof Plastic Camera Casing, Suitable for outdoor, No need to worry about rain.
Day and Night vision: Support Night vision, can view the image even at night time.