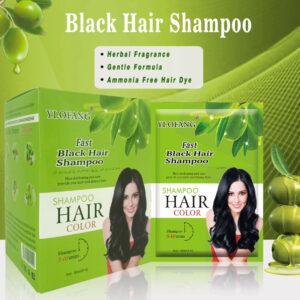 Highlights:
Convenient: Easy in operation, just like using normal shampoo.
Time saving: Only one sachet can give you black shining hair in 5 minutes.
Cost saving: Compared to the expensive cost for dyeing hair in the hair salon, the hair black shampoo is more than 10 times cheaper.
Non-Toxic: Developed with non-toxic ingredients which helps strengthen, nourish, protect and repair your scalp.