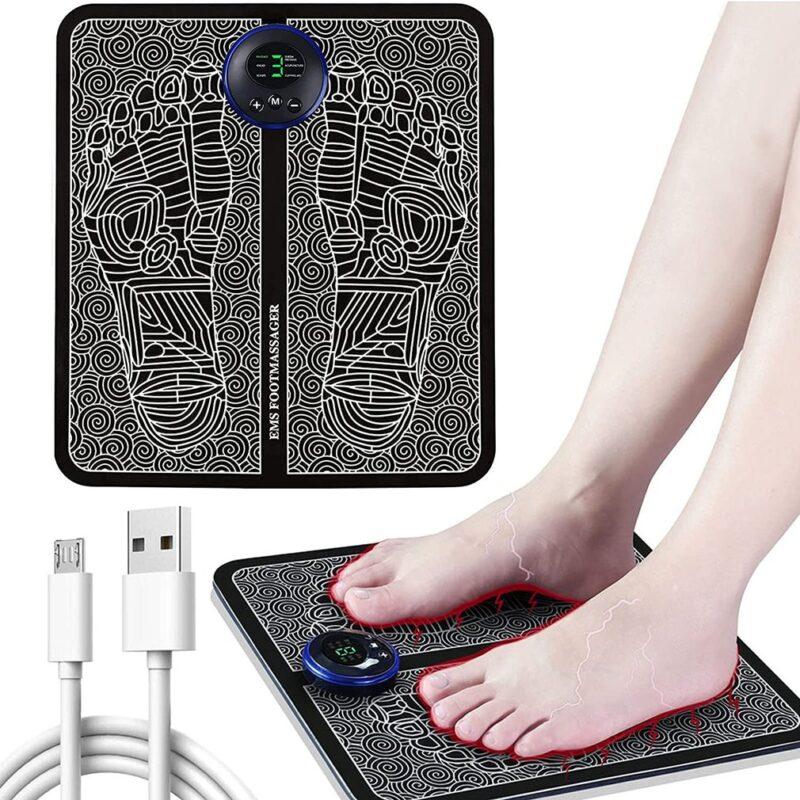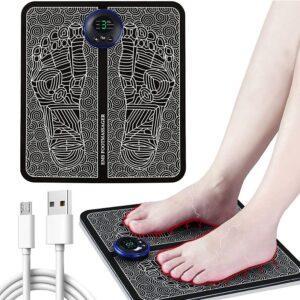 Highlights:
EMS pulse goes deep into the cortex, stimulates nerves under the cortex, and muscles contract and relax.
Massage the soles of your feet to unblock meridians and rejuvenate your feet.
Ergonomic massage effectively relieves fatigue and relaxes your body and mind.
EMS low-frequency pulses relax tight muscle groups and relieve muscle soreness.
15-minute automatic timing and double-layer protection for overheating and automatic power-off.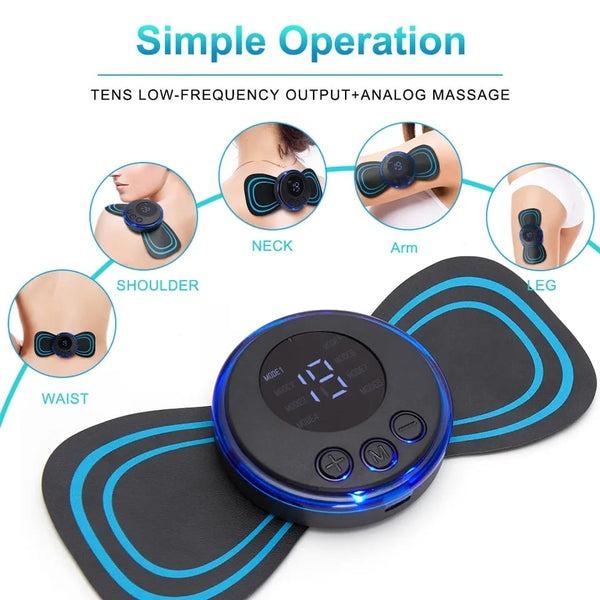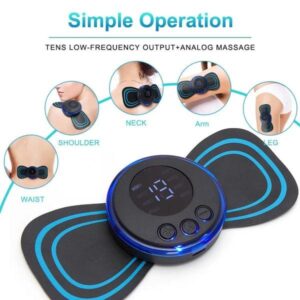 Highlights:
100% brand new and high quality.
Massage part: neck / back / waist / hip / leg and other parts.
8 modes & 19 Levels: There are different intensity levels for each mode (Tapping, massage, massage, squeezing, tapping, kneading, training, shaping) Users can choose different intensities according individual needs.
Helps relieving tiredness, relaxing muscles, improving blood circulation and burning fat.
Unlike the existing general massaging devices that only rub the outside of the muscles, massager uses to stimulate the inside of the muscles as well, to enhance the blood circulation effectively for quick recovery from fatigue.
Small size,lightweight,easy to carry and storage.